Welcome at Domaine Turpin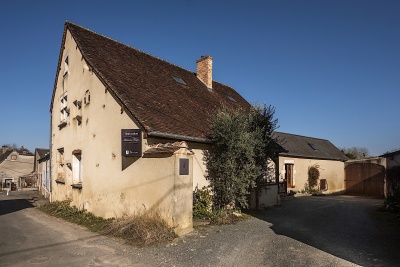 The Turpin familly is from a lineage of winemakers Since 1620. working passionately for customers, friends and its own pleasure.  It has 16 hectares of vineyards
In accordance with the family history,  Christophe Turpin in 1991 after obtaining his graduation (BTS) in agricultural studies and beeing  spécialised in oenology at the faculty of  Dijon. He  dicided  to transfer the headquater of the estate  in  Morogues (his native village) and developped  the viticulture activities and vinification there.
In 2001 Christophe got  married  to Grâce . graduated in BIOCHEMESTRY License  Not specialised in  the vine activity  but appreciating the wine, she became part of this  adventure. After years she took responsabilities in the wine estate.
In 2015 Thibault came back to familly business after his first professional experience. Graduating in  BPREA in viticulture and oenologique. Using his background, he brings new ideas in the estate.
The parents still présents and continued to assist this team with thier advice.
Our state is located at  Morogues  which is one of the ten villages under the area of appellation "Menetou-Salon ". We have our vineyards around the village  which are :
Poudreau, Prélon, rue aux guies, tas de vin, guigniers.
The soils are essentiely constitued by kimmeridgian limestone and clay.
We havest by the  end of august or by mid of september.